Name::Stacy Dawn
From::Ontario, Canada


View my complete profile

Click to join Romance_Bistro
ESCAPE the Mondayn
right here every Monday!
. : Publishing and Book Sellers : .
Fictionwise
CyberRead
The Romance Studio
Romance Junkies
eHarlequin
Samhain Publishing

Romance Divas
The Writing Coach

Mary writes romance
Stephanie Bose
Peggy Ann Craig
Michelle Willingham
Tanya Michaels
Karen Dindia
Sarah Castleberry
Julie S
April's Space
Candice Gilmer
Jacqui-A Little Java
Vivienne King
Jenna Bayley-Burke
Deadline Hellions
Crabby Cows
Scribes' Sanctuary
Nicole Reising
Bailey Stewart
Emma Sinclair
Jodici
Shelli Stevens
Kelley V.
MsCreativity
Bebe Thomas
Marty Kindall
Lora Darling
Mary Beth
Jacqueline-A little Java
Glamorous Redneck
Colleen Gleason
Tori Lennox
Jennifer McKenzie
Kelly
Melissa Marsh
Lee Morrison
Lisa Dawn MacDonald
Darah Lace
Deb Tompkins
Vivienne Lorret
Ann Cory
Emma Sanders
Marly Mathews
Lynda Hilburn
Carol Ann Erhardt
Conversations With Almost Famous Writers
Tempest Knight
Lora Darling
Scarlett

MOVING
Let's Ring in the New Year...next week LOL.
Cavewoman
Merry Christmas!!
CHRISTMAS BLOG PARTY!!
Why??
It's Beginning to look a lot like Christmas!!
Episode # 30: And the Winner is...
ESCAPE the Mondayn: Episode # 30
Ugh.

July 2005
August 2005
September 2005
October 2005
November 2005
December 2005
January 2006
February 2006
March 2006
April 2006
May 2006
June 2006
July 2006
August 2006
September 2006
October 2006
November 2006
December 2006
January 2007

Both Available NOW from
The Wild Rose Press

Both Available NOW from
The Wild Rose Press

Available NOW from
The Wild Rose Press

"A wonderful read! I was enraptured by Stacy Dawn's tale of eternal love."
"...a thought provoking beautiful tale of eternal love that transcends time and prevails over challenging odds."
"It's a quick read, not only because it's a short story, but also because you won't be able to stop until you reach the end. Check it out. It's not your typical paranormal. "
Available NOW from
The Wild Rose Press

"A charming and witty story, The Theory of Love is an absolute enjoyable read."
"Stacy Dawn's contemporary voice is full of wonderful humor and thoroughly entertaining."
Coming soon:

Wanna Make a Bet?
Love Floats
Christmas Story
Template By Caz
Powered by: Blogger

Tuesday, January 02, 2007 MOVING

Because of the new Blogger Beta messing with various blogs, I've decided to move over to it but in order to do so I had to start a new blog all together. Sorry for the inconvenience and I hope you'll join me at




If it's not too much trouble, could any of you with my link, change it over to the new one...thank you so much, I truly appreciate it. For those who aren't already linked to me, I plan to update them on my new page so just go ahead and send me an email. I'd be happy to add you!!


a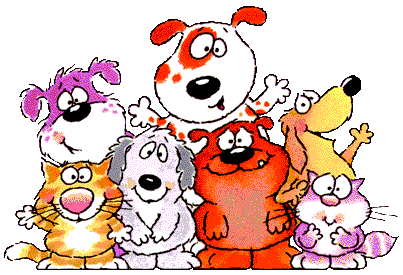 Posted by Stacy Dawn :: 5:46 PM :: 212 comments


---------------oOo---------------
Saturday, December 30, 2006 Let's Ring in the New Year...next week LOL.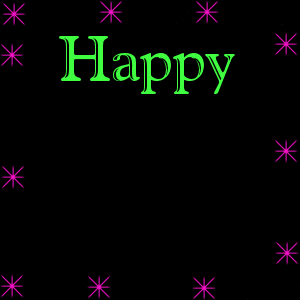 Let's celebrate the New Year, with new books!!
The hostesses of Romance Bistro are throwing a week long
"Ring in the NewYear Party"

There will be contests, excerpts, blurbs, Q&A, and prizes galore!!
All authors are welcome to participate we just ask that you give out at least
one prize per day that you participate.
Readers please join in on the fun and spread the word. The more the merrier. Our handsome waiter Joe will be on hand all week long giving out refreshments, snacks, and relaxation massages!!
You don't want to miss this party!
The events will be separated as followed:
Tuesday:
Erotic
Wednesday:
Contemporary
Thursday:
Paranormal
Friday:
Historical
a

Follow the confetti to
http://groups.yahoo.com/group/Romance_Bistro/
to join Romance Bistro so you don't miss out on the fun.
a

Authors:
If you'd like to participate please send an email to Kelley @ kelleyvitollo.com (no spaces) by
Wednesday January, 3
to sign up.
Let's throw a "Ring in the new year" party that will have everyone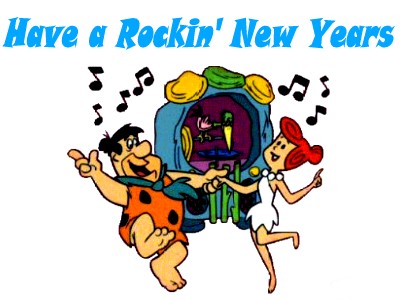 Posted by Stacy Dawn :: 8:14 AM :: 19 comments


---------------oOo---------------
Wednesday, December 27, 2006 Cavewoman

I hope everyone had a wonderful Christmas!

My little guys made out like thieves. Oh but they were so cute when they came down Christmas morning. Big smiles and mouths hanging open...all for board games and a monster truck--can't beat that LOL.

I might be awol for the next week or so while I'm buried in the revision cave. The story is due asap and I took the past two days off for Christmas so I'm a bit behind (don't worry, Dayna LOL). I'll pop up to lurk every once in a while for a break of daylight when I can--then I'll tell you all about it!!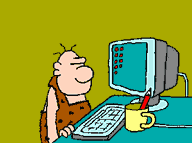 Posted by Stacy Dawn :: 9:59 AM :: 11 comments


---------------oOo---------------
Saturday, December 23, 2006 Merry Christmas!!


Thanks so much to all those who joined me for the Christmas Blog Party yesterday! It was so much fun!
For those who won a Secret Santa gift, email me at stacydawn_author @ hotmail.com (no spaces) so I can get your present out to you!
I probably won't be on very much over the next few days so I want to make sure I wish each and every one of you a very Merry Christmas!! I hope Santa fulfils all your wishes.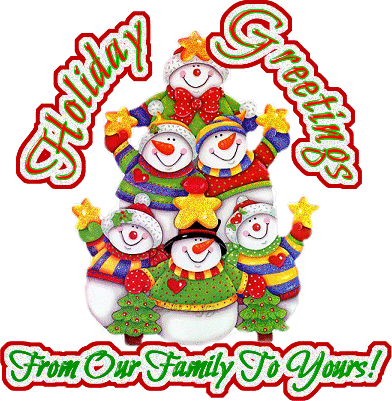 Posted by Stacy Dawn :: 9:56 AM :: 4 comments


---------------oOo---------------
Friday, December 22, 2006 CHRISTMAS BLOG PARTY!!


3 More sleeps 'til Christmas!! How cool is that!

Okay, Let's start this party with the announcement of my Who's your Favorite Reindeer Contest!

I'll be honest, I thought it would be a lot closer....

#3 Favorite Reindeer : Olive, the other reindeer

#2 Favorite Reindeer: Vixen, from the erotic authors LOLOL.

And by a WIDE margin for his ability to overcome great odds, the #1 Favorite Reindeer is...



RUDOLPH!


Thank you all for so many entries!! All the names were put into a Santa hat and the winner of the Mini Santa Scrapbook Kit is....

Carrie a.k.a. Glamorous Redneck

!

Congratulations Carrie! Send me an email and I'll get your prize out to you.

All Right Then! This is a party so I want you to enjoy the platters of cookies I've been baking for four weeks now. I have hot cider, hot chocolate, and hot men over near the buffet table.

While we're all mingling, I want to hear...


What you'd like Santa to bring YOU for Christmas?
aaa
aaa


What is the WORST christmas present you ever received?

a
a
a

And your absolute favorite Christmas show/movie that you watch every year?
a
a
What would a Christmas party be without a
Secret Santa
so I've secretly written down some numbers and those posts will get a Secret Santa gift !!
And for more fun, pop over to Candice's blog. She has Useless Movie Knowlege the Christmas Edition going on for a chance to win EBOOKS!!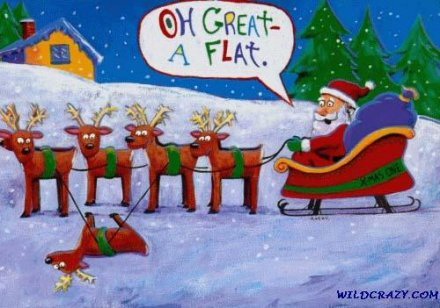 Posted by Stacy Dawn :: 7:15 AM :: 50 comments


---------------oOo---------------
Thursday, December 21, 2006 Why??

Okay, this post has nothing to do with anything but it's just one of those things that I have to address because I just don't understand it.

Why do you have great hair days on the days you don't care and the worst on the days you need to look good??

Seriously, my hair today looks AMAZING! I don't mean to sound egotistical but it doesn't happen very often so I'm always giddy when it does. The thing is though, no one is going to see it. Well, no one I really know. You see, it's my son's school assembly and his kindergarten class is singing. Obviously, I have to dress for public (ie: none of the sweats and bandanas I were around the house LOL) but nothing more than jeans and a sweater. It will be all of fourty-five minutes so it's not like I'm planning for a fancy Christmas Party or anything. I'll be coming right home afterwards because I have a time crunch project to finish and need to write all day while he's at school. I had my shower, slapped on a bit of gel and the blowdryer and WHAMMY...good hair day.

Will it look this good tomorrow when I have to go out to finish my Christmas shopping....No, guarenteed.

Ah well, maybe since it makes me feel good my writing will be better today LOL.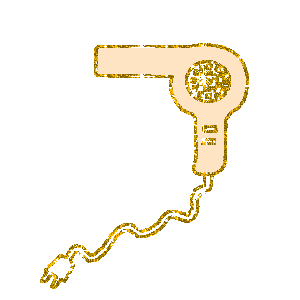 Posted by Stacy Dawn :: 8:15 AM :: 5 comments


---------------oOo---------------
Wednesday, December 20, 2006 It's Beginning to look a lot like Christmas!!

Five Days.

Five Days until Christmas....and I am more behind than I have been in years!!

Thank you for all your commiserations on my being sick this time of year. Slowly it's getting better but because of the ear thing I can't drive LOL...yeah, this should be interesting.

If it sounds like I'm complaining, I swear, I'm not. I'm actually laughing at it and in a great mood...in the Christmas mood. The kids have been changing the little calendars, marking down the days and I'm just as excited for them...can't wait to see their faces with what Santa brings **wink**.

So, what is Santa bringing to your house this year?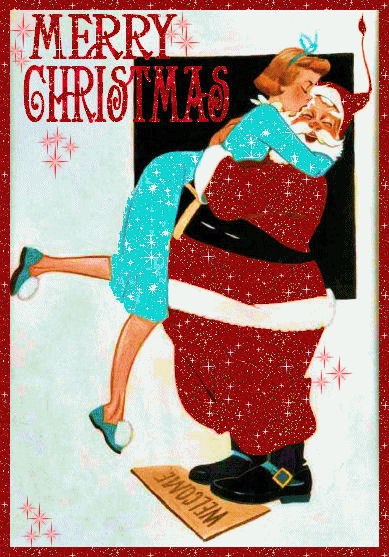 Posted by Stacy Dawn :: 7:07 AM :: 4 comments


---------------oOo---------------

Episode # 30: And the Winner is...

Wow, what a way to end the season! And now, the present goes to...Jenna!

Congratulations! Send me an email for the details of how to claim your prize.

Thank you all for a wonderful first season! Watch out for some changes coming all around too.

And we'll see you in the new year for the next sensibly insane episode of....



Posted by Stacy Dawn :: 7:02 AM :: 1 comments


---------------oOo---------------