Wednesday, August 30, 2006 What's Your Theory of Love? Entry Posts

Remember, I'll be making a random draw for the Book Bag Full of Goodies at the end of the post from

all

the entries recieved . Thank goodness I had the forethought to make it a random draw though...there are just too many good ones to choose from, it was hard enough deciding which ones to post today!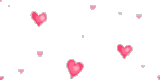 And now, without further ado, I present to you some of Your Theories of Love...
I believe the strongest love comes from good friendships. I know it's corny to say, but my husband is my best friend. Even when our sex life is a bit "ho hum" with have this great friendship that keeps us close. Having a friendship to fall back on when things are bad has helped us stay strong when we've been through things like infertility and miscarriage that I've seen tear my friends marriages appart.
by
Bec
Hmm... the theory of love. The one theory I've learned is that you've got to go through stuff to get to where you're meant to be. I've thought on this loads ever since I met my soul-mate who last year became my husband. He's 12 yrs younger than me but I know from the bottom of my heart that he's the 'one'. I don't regret past experiences because if I hadn't been through them (other relationships) I wouldn't have got to the place I was supposed to be today. I guess what I'm trying to say is, my theory of love is fate!
by
MsCreativity
I believe in infatuation at first sight. Is infatuation part of love? Is it the first stepping stone? I believe there are various levels of love - and the love that you have for one another on your wedding day is nothing like the one you share on your tenth wedding anniversary. My love for my husband has deepened and matured over the years (we just celebrated our 7th anniversary). We have had our share of hard times, but it has only strengthened our commitment to each other. So in a nutshell, here is my theory: Love has several stepping stones and with both partner's commitment, it can mature into a strong, stable, trustworthy, and comfortable love. Now that is not to say that it is BORING - far from it! Putting "romance" which, I believe, is different from "love", into the equation is an absolute must!
by
Melissa Marsh
Pheremones baby! *haha* Well, I think love is rollercoaster. You get your highs and lows, but overall it's an awesome ride!
by
Jodie
I believe souls resonate to souls they have known throughout time. It's similar to the idea of having a soul-mate, but on a broader scale. Love at first sight? It happened to me. Ahmed and I had seen photographs of one another, but until he knocked over a book display at the Barnes and Noble cafe and superstore, and I looked up into the most incredible, hammered gold eyes I had ever seen-- the connection didn't happen.When it did, something clicked, plunked, tumbled into place, and there was no going back.But I don't believe that only happens when you meet the love of your life. I've had it happen on a smaller scale with the friends I have made-- and kept-- over a lifetime. Sometimes when we meet someone there is an instant attraction that has nothing to do with sexuality. It's a recognition. Your soul, your heart, even the part of your mind that makes your thought process unique, feels a resonant echo. You know.When we embrace that, our lives are more fulfilled and happier. I know people who are content. I know people who surround themselves with others (often family, but not always) who make them unhappy. But I've always listened to the universe when it places special people in my path. I hold on to friends with whom I have a natural, easy rapport. I've had some very difficult times in my adult life, everything from cancer to incurable lung disease, but I am a very happy woman.Recognizing love when it shines on me, and honoring that gift when it comes, is why.
by
ShandaLear
My theory of love is that genuine love is total acceptance.Both in friendships and love relationships, acceptance is the most important thing to me. It doesn't matter how much things change, the love goes on.


Saying I Love You Without Saying "I Love You"

Put your feet against my legs, I'll warm them up for you.
You've had a hard day, let me fix dinner for you.
I can watch the race some other time, let's go on a picnic.
It's raining pretty hard. You wait here and I'll go bring the car up.
Let me help you with the house cleaning, we can get it done quicker and have more time to spend together.
Why don't you pick out a nice movie , I'll make some popcorn and we can snuggle up on the couch.
I'm sorry you don't feel good. You stay in bed. I'll take care of you.
Is the storm scaring you? Let me hold you in my arms, you'll be fine.
You look tense, let me give you a massage.
by Michael R. Bulger
Hmm...theory of love. I think love can be many things. It can be love at first sight; it can be best friends taking their relationship further; or it can be like my love...we met when very young, in high school, and now that we're both over 40 and still together, I think it works because we matured in the same way. We both want the same things out of life, respect one another's interests and take the time to enjoy each other's company even when life is going nuts around us. It's the caring he shows when he rotates my tires; it's the way I make him a delish dinner when he's had a stressful day...it's remembering why we're together in the first place and that the journey that we're taking is important.
by
Lisa
I can honestly say, that my theory of love, as proven by the fact that I'm still married, is that it was lust at first site and we made a mutual decision to build on that, couple that with his love of my job as a beer store girl in university, we formed the kind love of relationship we both knew we wanted. It surprises me still that it mirrors the love relationship my parents had.After all this time together, we still do fun and crazy things to keep our romantic life in tune with our love life. To us, being romantic and being in love are not the same thing...We have blind dates (with each other) and I recently found out that I have a cabana boy named Juan Sexymaaan (one sexyman said with a spanish accent). Juan surprised me one day with a glass of red wine while I was having a bath, introduced himself while I took my first sip, and it ended up coming out my nose...then the former porn star known as Hugh Longshaft showed up to towel me off. My husband has a great sense of humour and isn't afraid to play...when I think what would have happened if I hadn't let myself be stolen from another boy, well...it brings tears to my eyes. We love each other passionately, for who we both are as individuals, for who we are when we're together, and for who we are romantically. It's comfortable and wonderful and warm. Ummm...I can't wait for him to get home from work! LOL
by
Jacqui D.
Didn't I tell you they were awesome! And that's really only about a third of the entries but with all the problems with Blogger lately, I didn't want to risk overloading it or I would have put them all up.
So now, let's get to the good part. The winner of the random draw for the Book Bag is...
Nicole Reising.
Congratulations!! Send me an email with your address and I'll send you your prize.
Thank you very much to everyone who entered!
Posted by Stacy Dawn :: 12:03 AM :: 14 comments


---------------oOo---------------