Thursday, November 30, 2006 Who Loves a Cowboy...


YOU DO!


Proof is in the wonderful results from my
Everybody Loves a Cowboy Contest
! Here they are and I'll announce the winner of the contest at the end of the post!
First up some Honorable Mentions. See how many you know!
Okay, in the #3 position is a hot hunky cowboy crooner....Tim McGraw!
In the #2 spot is my personal favorite...Matthew McConaughey
And the favorite cowboy of all...#1 Clint Eastwood!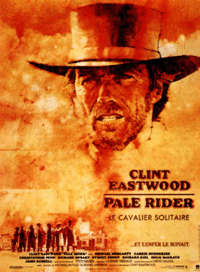 Thank you all for playing and give a big congratulations to the winner of the draw for a set of my personally designed Cow Christmas Cards...Cia Leah!
Posted by Stacy Dawn :: 8:28 AM :: 23 comments


---------------oOo---------------
Wednesday, November 29, 2006 Episode# 27: And the winner is...

Sorry this is late, we've had family matters to attend to this week.

And the winner is...Tara!

Congratulations! Email me for the details!

Watch tomorrow for the results of my

Everyone Loves a Cowboy Contest

!

And we'll see you again next week for another episode of...


Posted by Stacy Dawn :: 3:22 PM :: 0 comments

---------------oOo---------------

Monday, November 27, 2006 ESCAPE the Mondayn: Episode # 27



Welcome to the Sensibly Insane Channel for another episode of Escape the Mondayn. I'm your host, Stacy Dawn. Looking out the studio windows, it's a fabulous day for a November and here to enjoy it with us is our guest celebrity spinner....Jamie Bamber!







Thank you for inviting me, Stacy.

Oh, no problem at all. One thing though, as much as I love the tank top and those delicious arms of yours, it's gotta go. No-shirt, honey. Thems the rules.

Of course **sexy wink**




Ah yes, muuuuuuch better. Whoa, whoa, whoa, there sweetsuff! This is still a PG show, keep the towel on--for now **wicked grin**.

For those of you who don't know this sexy British hunk, you are sorely missing out. To get your fill, he plays Apollo on the new Battlestar Galactica and mmm-mmm-mmm, does a fine job of it too!

**boyish grin** Thank you, Stacy.

Well, let's get down to business and show off some of those biceps for us. Will you spin our prize wheel to see what one randomly drawn winner will win today!

Of course. Tickety-tickety-tickety-tickety...tickety-tickety-tickety...tickety-tickety...tickety...tick. It landed on a 2007 Calendar.

Ah yes, to write down the times for your show so as not to miss it LOL. And what does our Object Wheel give us today?

Tickety-tickety-tickety-tickety...tickety-tickety-tickety...tickety-tickety...tickety...tick. It landed on wings.

Wings? Interesting. So remember contestants, you must incorporate Wings into your entry today.

Ready everyone? Here's your escape:

You're friend has guilted you into working for the Community Carnival this year--the dirt on you is embarrasing enough that, at the last minute, you agreed to play the magician's assistant. With no time to practice, you struggle into the sparkly little dress, which you swear you will get even with your friend for in the very near future. The act is announced but there is no sign of the magician and you are being pushed on stage. Suddenly misty smoke fills the hardwood and you raise your eyes to see an image lowering from the ceiling...GO!

Let yourself escape and tell me what happens next! Let your imagination run wild!

Give me two lines or give me twenty, it doesn't matter. This is all for fun so leave your doubts behind, let your fingers fly over the keyboard and don't forget to add inWings somewhere while you let yourself...




And catch me Tuesday at Word Flirts for some more sensibly insane musings!
Posted by Stacy Dawn :: 6:56 AM :: 8 comments

---------------oOo---------------

Friday, November 24, 2006 How much does Holidays affect your Writing?

So the holiday season has officially started. Between family gathering, school plays, company Christmas parties, shopping, baking, cooking, and oh yes, the usual housecleaning etc etc etc...how much writing do you get done?

Does the jolly season help inspire you or are too many things going on in real life to keep up with our imaginary friends?

Personally, I'm half and half (I'm a Libra, what can I say?) The stories are always in my head playing around, sorting themselves out and I try to take time to write but I also know that I won't get half as much done this month as others.

What about you?




Posted by Stacy Dawn :: 8:41 AM :: 10 comments

---------------oOo---------------

Wednesday, November 22, 2006 Fun and Snowy Games!!




This is it from me until probably next spring so I hope you enjoy it!!

Reindeer Games

The annual Reindeer Games between the Holloran and the Nickles families is legendary in their little town of Noelle, Alberta. This year, however, the competition gets kicked up a notch when Jess Holloran discovers winning the games may just mean losing her heart.


Available starting TODAY from The Wild Rose Press!

It's a fun and frolicky Christmas tale about knowing someone forever but suddenly seeing them for the first time.


Posted by Stacy Dawn :: 8:44 AM :: 2 comments

---------------oOo---------------

Tuesday, November 21, 2006 Episode #26: And the winner is...

Can you say Snowball! The reason the winner announcement is delayed is because I thought I'd do a quick clean up this morning in preparation for putting up the holiday decorations...ooops. I started moving things around then had to move other things to make room for them then other things to make room for the things I had to move...yeah, you get the drift. Now I have umpteen piles on the floor that need to find a home and/or be taken to the local Goodwill.

Okay, the names are going into the santa hat (which I found at the bottom of the toybox, obviously it was missed with last years put aways and is ready to be used again LOL)

And the winner is...Carol Ann!!

Congratulations! Email me at contests @ stacydawn.com (no spaces) so I can get your prize in the mail.

Thank you everyone who played. I love how it went back and forth between new and continuing sagas!

Hope to see you all next week for another resounding episode of ...



Posted by Stacy Dawn :: 1:59 PM :: 3 comments

---------------oOo---------------

Monday, November 20, 2006 ESCAPE the Mondayn: Episode #26







Welcome to another episode of Escape the Mondayn, here on the Sensibly Insane Channel. I'm your host, Stacy Dawn.


Please give a big round of applause for our guest celebrity spinner today....Chrisian Bale!



Thank you, Stacy.

Mmmm, could you say that again. I miss your sexy accent when you play all those American boys in your movies.

Would be my pleasure. **sexy grin and a wink** Thank you, Stacy.

Now, let's get a better look at that lovely physique of yours too. Will you spin our prize wheel to see what one randomly drawn winner will win today!

Of course. Tickety-tickety-tickety-tickety...tickety-tickety-tickety...tickety-tickety...tickety...tick. It landed on a notecard set.

Notecards? Hmmm, how's your penmanship there Christian?

Perhaps I'll have to write you a love-note so you can see for yourself.

**picks up notecards to fan herself** Yes, well, you just might. For now, how about spinning the Object wheel.

Tickety-tickety-tickety-tickety...tickety-tickety-tickety...tickety-tickety...tickety...tick. It landed on a red sharpie marker.

Interesting. So remember contestants, you must incorporate a Red Sharpie Marker into your entry today. To mix things back up, we are playing the origional game so everyone is on their own and here's your escape:

You've spent the past hour waiting for your blind date to show at the fancy restaurant HE chose. The breadsticks are gone and you have just enough money in your purse to pay for the three glasses of wine you consumed--or is that fumed--while waiting. Slamming your napkin on the table you rise to leave...GO!

Let yourself escape and tell me what happens next! Let your emotions run wild!

Give me two lines or give me twenty, it doesn't matter. This is all for fun so leave your doubts behind, let your fingers fly over the keyboard and don't forget to add in a WRENCH somewhere while you let yourself...





Posted by Stacy Dawn :: 7:33 AM :: 6 comments

---------------oOo---------------

Sunday, November 19, 2006 I LOVE a Parade!

This is an awesome week because of parades! Today we'll watch the Toronto Santa Claus Parade then the Macy's Day Parade on Thursday.

The Toronto one is over 100 years old now! We make it a family event with hot chocolate and special treats while we wait excitedly for the new floats and of course Santa Claus rockin' along at the end. It's so much fun and is the real start of the Christmas season for me.

Do you watch the parades or participate in local ones??
Posted by Stacy Dawn :: 1:59 PM :: 5 comments

---------------oOo---------------

Friday, November 17, 2006 Save a Horse, Read a Cowboy

It's finally out and I can't say how much I love this story...okay, yes it's mine but it was fun to write and funny to read and has a bit of a surprise ending.







Cheatin' Hearts



When a mysterious Stetson plunked on her head leads Cara North to a chocolate-eyed cowboy, will she find true love or just another lyin' cheatin' heart?



Available now from The Wild Rose Press





What People are saying (and no, they aren't related to me LOL):


I loved it! It was cute and funny and surprising and I loved it, hands down loved it.

~R.P.

I love it! I laughed out loud at the husband's comments. It's so real and funny!

~R.J.M.

---------------------------------------------------------------

You know me, there has to be a contest and there is....check out the previous post for the Everybody loves a Cowboy contest!



---------------------------------------------------------------


Posted by Stacy Dawn :: 7:29 PM :: 6 comments

---------------oOo---------------

Tuesday, November 14, 2006 Everybody Loves A Cowboy Contest!

How can you resist a hot, hunky, cowboy and that's just what you'll find in my TWO November releases,

Cheatin' Hearts

and

Reindeer Games

.

To enter the contest, all you have to do is tell me who your favorite cowboy is: Is he real? Is he in a movie? In a book? Tell me who and where we can all find him!

Leave a comment on my blog or email your entry to contests @ stacydawn.com (no spaces) with the subject line Cowboys.

On November 30th, I'll post some of the entries—who, where, and pictures if I can of these hot cowboys plus randomly pick an entry to win a special gift pack of my personally designed Christmas Cow postcards—perfect to send to friends or family for the holiday season!

Note: By entering, you consent to the display of your comment on my blog should yours be chosen for posting on November 30th, 2006. Credit and/or links will be posted with each chosen comment.

----------------------------------------------------------------------------------

Don't forget to check below for the winner of yesterday's

ESCAPE the Mondayn



Posted by Stacy Dawn :: 4:18 PM :: 19 comments

---------------oOo---------------

Episode #25: And the winner is....

Okay, putting all the names in the red fireman hat!

And the winner is...Sarah!! Congratulations! Email me so I can get you your Hugh Jackman Prize!!

Thanks everyone for playing and we'll see you again next week for another episode of...



Posted by Stacy Dawn :: 4:16 PM :: 1 comments

---------------oOo---------------

Monday, November 13, 2006 ESCAPE the Mondayn: Episode # 25




We're back. The studio's technical difficulties seem to be resolved so let me welcome you to another episode of Escape the Mondayn, the blogesphere's best gameshow!! I'm your host, Stacy Dawn, and felt like wearing something black and sassy today for our guest celebrity spinner.

Who is it you ask? Someone with three films out, and one where all you hear is his sexy voice. Please give a big round of applause for....Hugh Jackman!

Thank you. And thank you, Stacy.

Oh no, thank you! I love returning guests; they're quick to obey the rules and the towel...well, it's definitely a nice addition.

**sexy grin and a wink**

And three movies out! My but you are HOT right now **aside to the contestants** and I'm feeling a little warm myself **wink**









First up is Flushed Away, The Prestige, and coming soon to theatres, The Fountain. Can't wait! Maybe you could give me a private screening after the show?



Would be my pleasure. **wicked grin**



Great...let's get this show on the road then! Will you spin our prize wheel to see what one randomly drawn winner will win today!



Sure. Here goes.

Tickety-tickety-tickety-tickety...tickety-tickety-tickety...tickety-tickety...tickety...tick.

It landed on a...**laughs**...a, uh...am I reading this right?



Yep, go ahead.

The prize is a minature statue of me?

Yes...well, one of your characters I should say. Which one? Well now, that's the surprize isn't it but I'll tell you that it is almost life-size LOL.

Okay, now please spin the Object wheel for us.



Tickety-tickety-tickety-tickety...tickety-tickety-tickety...tickety-tickety...tickety...tick.

It landed on a wrench.



Wonderful. So remember contestants, you must incorporate a WRENCH into your entry today. To mix things back up, we are playing the origional game so everyone is on their own and here's your escape:

Wrapping your scarf tighter around your neck, you brave the busy parking lot of the mall planning to get a head start on your Christmas Shopping. Not really liking the idea, you put it off for a few more minutes by detouring towards the corner Starbucks. A shadow drowns the sun and next thing you know, you're wearing a mocha double latte--extra foam...

GO

!

Let yourself escape and tell me what happens next!

Give me two lines or give me twenty, it doesn't matter. This is all for fun so leave your doubts behind, let your fingers fly over the keyboard and don't forget to add in a WRENCH somewhere while you let yourself...







And catch me at Word Flirts on Tuesday for some more Sensibly Insane Musings!


Posted by Stacy Dawn :: 12:13 AM :: 8 comments

---------------oOo---------------

Sunday, November 12, 2006 Still up for Grabs

The Bookthong is still up for grabs! I'm looking for a nickname for a guy. He's the hero so nothing sleazy.

His name is Warren, which is the same as his father and grandfather which is one reason I want a nickname and also for a bit of the storyline. His in the advertising business at the promotional end bringing the ad ideas to life. He's hot (of course), great smile, everyone likes him type guy which makes him good at his job because he can get almost anyone to do anything ( I say almost because obviously the heroine isn't going to do what he wants LOL)



I'm looking for something like Chip, Ford, Slick, Red, etc but I won't know it until I see it so

If I pick your nickname...I'll send you a Bookthong!

------------------------------------------------------------


Posted by Stacy Dawn :: 12:45 PM :: 4 comments

---------------oOo---------------

Friday, November 10, 2006 A Must Have!




It's In His Kiss




Johanna Melaragno





Is it possible to fall in love with someone without ever having seen their face? Emma Long didn't think so, until she met Tyler Maxwell in an online cooking chat room.





Tyler knows in his heart Emma is the woman for him – he's already in love with her and he could care less what she looks like – but she isn't so convinced. Tyler proposes a meeting in Las Vegas, without exchanging pictures before hand. Emma is worried they won't meet but Tyler believes their souls will lead them to each other. "And how do we know it's real?" Emma asks. Tyler responds, "It's in the kiss."



Available Now from

The Wild Rose Press






Now I admit I might be a bit partial because Johanna is my cp but honestly, this is a fantastic story. One scene literally has me shivering with Emma every time I read it.





You'll definitely want to add this to your TBR pile!


Posted by Stacy Dawn :: 2:27 PM :: 3 comments

---------------oOo---------------

Naming Names

So, I've started a new project and I found something very interesting already. I'm having a problem with names.

Do you find that you gravitate towards the same names for your heroes or heroines? I do. I don't mean to but when I first think up a story certain names for certain types of characters always pop up. Heroes for instance, maybe it's because I find certain names stronger than others and Heroines, certain names softer or sassier depending on the character traits I'll be writing about. Then sometimes they just pop up maybe because they are fresh in my mind. An example would be my Christmas story. I named the hero Ryan, it fit, I liked it everything worked. Until I got the info sheets for my contest story back and realized I forgot I named that heroine Kelsey Ryan. Two stories too close together to keep the name so I had to change his. I hate changing names half way through a story because they've already grown on you like that.

The same think happened last night while I was making notes. The same names kept popping up and I'd be no, I used that already, or no that name is for the hero in a story that's half done but I really do want to finish someday.

So, I've heard about and I think it's about time I made a character name list of the ones I've used already. Like I'm sure a lot of you have, I have a dozen or more half finished, outlined, or in-the-work wips that also deter certain names from popping up again. I figure I'll add all these to the list that way I can have a quick reference of what I've already used or a quick place to switch names around if I find I want to.

On this topic, I could also use a bit of help. There is a Bookthong in it for one lucky person too! I need a nickname for a guy. This is all still waring in my head so bare with me. He's a kind of ad man who sets up things like the photography sessions and hiring of the 'right look' for the campaigns he works on. He's not sleazy but for other reasons, I need him to have a nickname instead of using his real name. ie: Chip, Cutter, Kip, Jet, Ford, Fletch...things like these but I've already dismissed these as not right. I know, not much to work with but at the same time it leaves it wide open so just give me anything that strikes your mind. If I pick yours, I'll send you a bookthong! Thanks








Posted by Stacy Dawn :: 9:33 AM :: 12 comments

---------------oOo---------------

Thursday, November 09, 2006 Matchmaker, Matchmaker, Who made a Match?

First, let me apologize for the delay of this post but now onto the fun!

Here are just a few of the entries from my Matchmaker, Matchmaker Contest and the winner too.




Ellie Lewis:

A departure from the norm, for me was an idea to get this friend together with my sister. Both were available and both were artists, that is he was an artist and my sister had an MFA from university and taught art in high school.

The man was so charming, witty and a genuinely good hearted person who deserved an appreciative partner. My sister was alone and this man could elevate her spirits. It seemed to me like destiny when I thought about it.

They were both hesitant and I felt that they could both benefit from this relationship.
Finally they met and so far so good. They have a great deal in common and are the same age bracket as well. Only good things have I heard and the rest as they say time will tell.




Karen Erickson

:

Me and my friend were bored at work one day so we checked out all the guys' butts. There were a lot of guys at my work so we had a big selection to choose from. She found one butt in particular she "fancied," but she didn't know who's it was - she thought it was a customer's. He turned around and it was a guy we worked with! So my other friend and I worked our magic and got them together at opportune times. At a party, at a baseball game, etc. They've been married for four years now! Yay! My only success.




A.A.:

I matched up 2 friends about 25 years ago.

He liker her.

She didn't like him.

She changed her mind.

Got together.

Big romance.

Married.

2 kids.

25 years later, i.e. now

Still married.

Hate each other.

Both kind enough to not hold it against me.

I won't do that again soon.



Billie:

Almost four years ago my husband was training a student driver at a trucking company. He was complaining about being single as was my sister-in-law. Hubby and I were tired of hearing it so we introduced them hoping for a few days of freedom. Although with his career their relationship has been a rocky one, they have been married for just over 2 years and are very happy.




Joel Berger:

Being a matchmaker requires a good combination of perseverence, patience and intuition. I try to understand why I became involved with this sideline but it eludes me. When a friend of mine became newly single I thought that it was time for her to meet someone whom I deemed suitable. The man in question was a successful businessman, who had charisma, looks, money and kindness. Just about perfection, if that were possible. She was game so I felt relieved. These two met for dinner and were immediately interested in each other. She clued me in on his history and it sounded great. Further dates followed which were a total success and I was so pleased to hear that the result of all my efforts had not been in vain.

They are still dating and I am hoping that this will result in a definite commitment for both of these wonderful people.





And the randomly drawn winner of the Matching Stationary Set is....

Billie

! Congratulations! Email me for the details Billie.

Thank you to everyone who entered!
Posted by Stacy Dawn :: 8:09 AM :: 8 comments

---------------oOo---------------

Tuesday, November 07, 2006 Thank you





I want to send out a heartfelt thank you to each and every one of you for your care and concern over me.

Most of the problems have been taken care of and on top of all of them, the telephone company crossed our line with someone else's effectively cancelling both of them out. Then I got a run-around for when it would be fixed leaving me three days without a phone and having to use the computer line to wait for all the other important calls we were expecting. It was a mess, I'll leave it at that.

For now, we are warm and I'm a little less stressed.

It truly touched me to know what wonderful friends I've made on line.








Posted by Stacy Dawn :: 4:28 PM :: 17 comments

---------------oOo---------------

Friday, November 03, 2006 Quick Post

We've been having a lot of issues at home this week hence the short or non-existant posts. Not a fun, nor warm time trust me. I don't know if I'll get back before the gameshow next Monday (don't worry, I'll try not to let you down).

For now, you can have a fun glimpse of Christmas with my latest cover:





Reindeer Games

The annual Reindeer Games between the Holloran and the Nickles families is legendary in their little town of Noelle, Alberta. This year, however, the competition gets kicked up a notch when Jess Holloran discovers winning the games may just mean losing her heart.




If you like snowballs and Cowboys, you're gonna love Reindeer Games!


Posted by Stacy Dawn :: 3:35 PM :: 14 comments

---------------oOo---------------

Wednesday, November 01, 2006 Episode #24: And the winner is...

All the contestant names have been put into the red fireman's hat and the winner is....Jen!

Congratulations! Email me for the detail of how to get your prize!

Thanks to all the other contestants and we'll see you again next week with another episode of...


Posted by Stacy Dawn :: 4:29 PM :: 5 comments

---------------oOo---------------