Thursday, November 09, 2006 Matchmaker, Matchmaker, Who made a Match?

First, let me apologize for the delay of this post but now onto the fun!

Here are just a few of the entries from my Matchmaker, Matchmaker Contest and the winner too.



Ellie Lewis:

A departure from the norm, for me was an idea to get this friend together with my sister. Both were available and both were artists, that is he was an artist and my sister had an MFA from university and taught art in high school.

The man was so charming, witty and a genuinely good hearted person who deserved an appreciative partner. My sister was alone and this man could elevate her spirits. It seemed to me like destiny when I thought about it.

They were both hesitant and I felt that they could both benefit from this relationship.
Finally they met and so far so good. They have a great deal in common and are the same age bracket as well. Only good things have I heard and the rest as they say time will tell.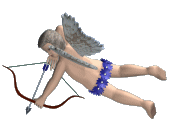 Karen Erickson
:

Me and my friend were bored at work one day so we checked out all the guys' butts. There were a lot of guys at my work so we had a big selection to choose from. She found one butt in particular she "fancied," but she didn't know who's it was - she thought it was a customer's. He turned around and it was a guy we worked with! So my other friend and I worked our magic and got them together at opportune times. At a party, at a baseball game, etc. They've been married for four years now! Yay! My only success.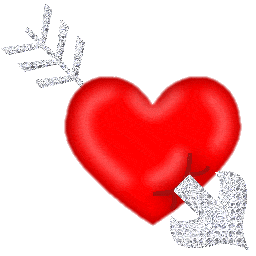 A.A.:

I matched up 2 friends about 25 years ago.

He liker her.

She didn't like him.

She changed her mind.

Got together.

Big romance.

Married.

2 kids.

25 years later, i.e. now

Still married.

Hate each other.

Both kind enough to not hold it against me.

I won't do that again soon.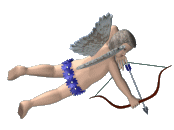 Billie:

Almost four years ago my husband was training a student driver at a trucking company. He was complaining about being single as was my sister-in-law. Hubby and I were tired of hearing it so we introduced them hoping for a few days of freedom. Although with his career their relationship has been a rocky one, they have been married for just over 2 years and are very happy.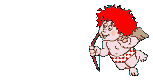 Joel Berger:

Being a matchmaker requires a good combination of perseverence, patience and intuition. I try to understand why I became involved with this sideline but it eludes me. When a friend of mine became newly single I thought that it was time for her to meet someone whom I deemed suitable. The man in question was a successful businessman, who had charisma, looks, money and kindness. Just about perfection, if that were possible. She was game so I felt relieved. These two met for dinner and were immediately interested in each other. She clued me in on his history and it sounded great. Further dates followed which were a total success and I was so pleased to hear that the result of all my efforts had not been in vain.

They are still dating and I am hoping that this will result in a definite commitment for both of these wonderful people.

And the randomly drawn winner of the Matching Stationary Set is....
Billie
! Congratulations! Email me for the details Billie.
Thank you to everyone who entered!
Posted by Stacy Dawn :: 8:09 AM :: 8 comments


---------------oOo---------------