Friday, December 22, 2006 CHRISTMAS BLOG PARTY!!


3 More sleeps 'til Christmas!! How cool is that!

Okay, Let's start this party with the announcement of my Who's your Favorite Reindeer Contest!

I'll be honest, I thought it would be a lot closer....

#3 Favorite Reindeer : Olive, the other reindeer

#2 Favorite Reindeer: Vixen, from the erotic authors LOLOL.

And by a WIDE margin for his ability to overcome great odds, the #1 Favorite Reindeer is...



RUDOLPH!


Thank you all for so many entries!! All the names were put into a Santa hat and the winner of the Mini Santa Scrapbook Kit is....

Carrie a.k.a. Glamorous Redneck

!

Congratulations Carrie! Send me an email and I'll get your prize out to you.

All Right Then! This is a party so I want you to enjoy the platters of cookies I've been baking for four weeks now. I have hot cider, hot chocolate, and hot men over near the buffet table.

While we're all mingling, I want to hear...


What you'd like Santa to bring YOU for Christmas?
aaa
aaa


What is the WORST christmas present you ever received?

a
a
a

And your absolute favorite Christmas show/movie that you watch every year?
a
a
What would a Christmas party be without a
Secret Santa
so I've secretly written down some numbers and those posts will get a Secret Santa gift !!
And for more fun, pop over to Candice's blog. She has Useless Movie Knowlege the Christmas Edition going on for a chance to win EBOOKS!!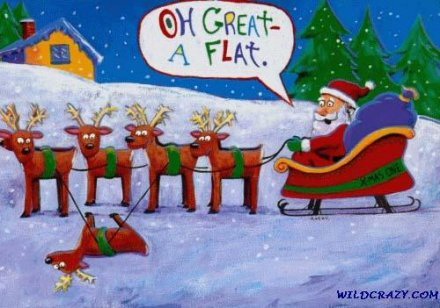 Posted by Stacy Dawn :: 7:15 AM :: 50 comments


---------------oOo---------------