Friday, December 08, 2006 We're Having a Party!!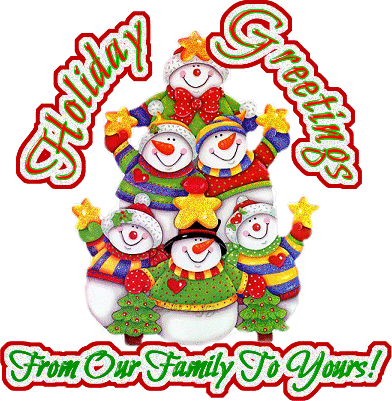 This time of year is the best for parties. We had my husband's Christmas Party for his work last week and had a blast. I won a paper shredder. Okay, yeah, it wasn't the new X-box or anything but come on, I'm a writer and stationary/office store junkie....I was giddy as a kid Christmas morning because I've wanted one for ages!

Speaking of Christmas Parties, my real-life social calendar may be over for them but not my on-line one.



Consider this a huge invitation to join me for these upcoming parties!!






December 13:

I'll be at the Story Board's Stuff your e-Stocking Day. Loads of authors, readers, fun and best of all give-aways!!
http://groups.yahoo.com/group/The_Story_Board_/

December 16:

My newsletter should be out so if you haven't signed up yet, it's there on the left. Member giveaway and holiday news and recipies!

December 18:

It's the Sweeter Romantic Notions Christmas Extravaganza! More authors, more contests, and more giveaways!
http://groups.yahoo.com/group/SweeterRomanticNotions/
TWRP authors will also be at Fallen Angel Review Chatters this day...double the party!!
http://groups.yahoo.com/group/fallenangelreviewchatters/


December 22: Blog Party Right Here! Find out the results of my Reindeer Poll/Contest (don't forget to leave the vote for your favorite in the comments after you read this today) I'll be doing giveaways for those who comments and I want to hear an update on how everyone is doing with only a couple days left till Christmas.
And stay tuned for informations about The Romance Bistro's New Years Party!!

Whew! What a great month!

Posted by Stacy Dawn :: 7:36 AM :: 8 comments


---------------oOo---------------